Welcome to the 2022 MLK Virtual Tribute!
View the 2022 MLK Tribute here or on Facebook on Sun., Jan. 16. Video will play below starting at 5 p.m.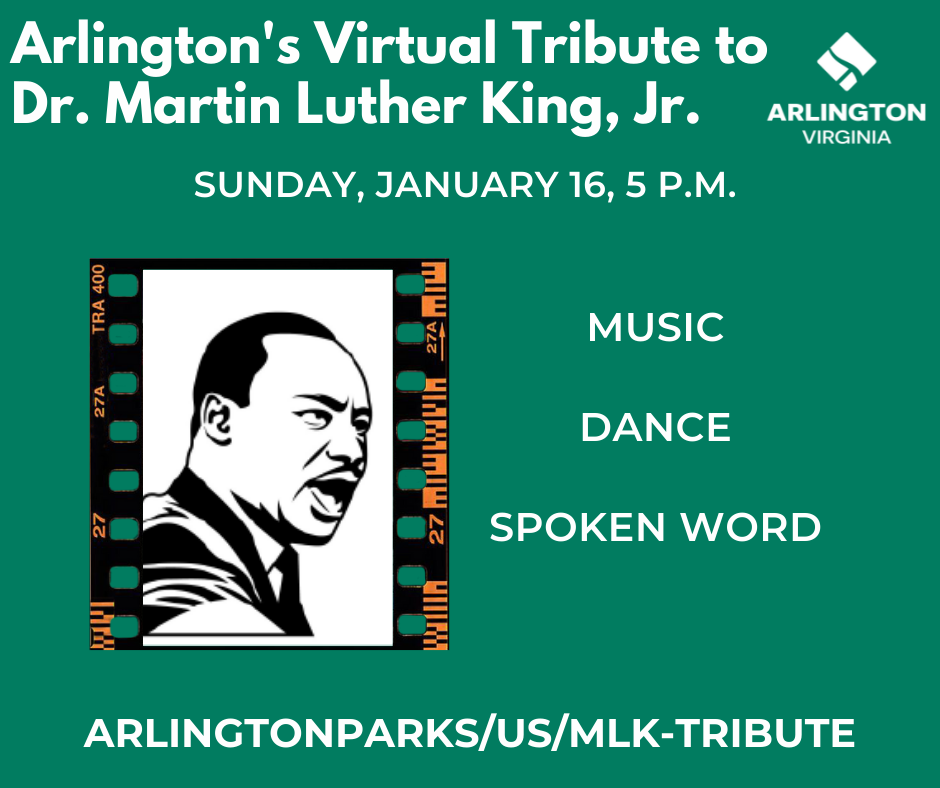 Past MLK Tribute Highlights
Watch the 2021 Tribute and Explore Past Performances Below
Learn about the history of Arlington's MLK Tribute program and listen to reflections about Dr. King and racial justice.
Classical and modern movement performed to inspire you.
Original works from local spoken word artists and students to address our past and present fight for equality.
From beloved hymns to original pieces, listen to the songs that honor Dr. King and his legacy.